Do you know the definition of occult?
Occult is not Satanism.
Occult means hidden knowledge.
In a modern sense, hacking technology is occult technology.
If you are a hacker, you must know about occults.
Imagine that in the future, AI robots will attack humans.
In a society dominated by AI robots, hacking technology will be occultized by them.
Because the only deadly thing for AI robots is hacking.
(See this article: Proof That Computers Can't Do Everything (The Halting Problem))
What is an occult? Definition of occult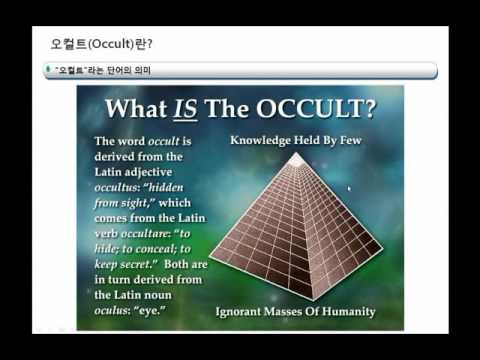 Alchemists are not creators of matter.
Alchemists are truth-seekers of truth who study how to control the mind and body.
But as an alchemist, you have control of the substance.
Hackers are never attackers.
Hackers are programmers and developers who study computers very deeply.
But as a hacker, you can control and destroy your computer.
Alchemist and hacker are the same.

Divine power is a by-product of the effort. That should not be everything.

An alchemist's ability to create and destroy substances is a byproduct.
The ability to create and destroy computers is a byproduct.

Hackers who have studied computers deeply tell hackers not to attack.

Wizards who have studied alchemy deeply say that they should not use the material control abilities they gained as a by-product.
In the Buddhist scriptures, Shakyamuni banned the use of divine power(Pali:chalabhinna / https://ko.wikipedia.org/wiki/%EC%9C...8B%A0%ED%86%B5).

But I want to get this byproduct. So I'm interested in occult. That is a cheat code of real life.
Then wouldn't it be possible to control this painful life? That's why I study occult.